The Ins and Outs of Local SEO
In its simplest form, Local SEO refers to optimizing a website with the goal of improving organic search rankings for a specific area. This is usually to target specific local services using keywords such as:
"Plumbers in my area"
"Lawyers near me"
"Closest doctor"
"Realtors in NYC"
A customer searching for a contractor in New York will be using keywords such as "New York contractor" "contractors near me" and whether or not you show up in those results depends on how much you optimize your website for the local area.
People associate top ranking websites with trust and authority – The lower you rank, the lower the customer's trust is. Ranking on the first page of local search results is key to any business's success online going into 2020.
Google My Business
Google My Business is a tool created by Google for businesses to manage their presence across search and map results. You've probably seen these results in the form of the panels that show up when you search for a business in your area. (See below)
Making sure that Google My Business has up to date information is crucial to local rankings. You want to be continually updating your hours of operation for holidays. You also should be posting fresh content like images or general posts and promotions under the "Updates" section of GMB. Go here to create a Google My Business profile.
Here's the Google My Business result for Vox Digital! You can see the area we service along with some reviews, hours of operation, phone number, and a link for customers to book meetings!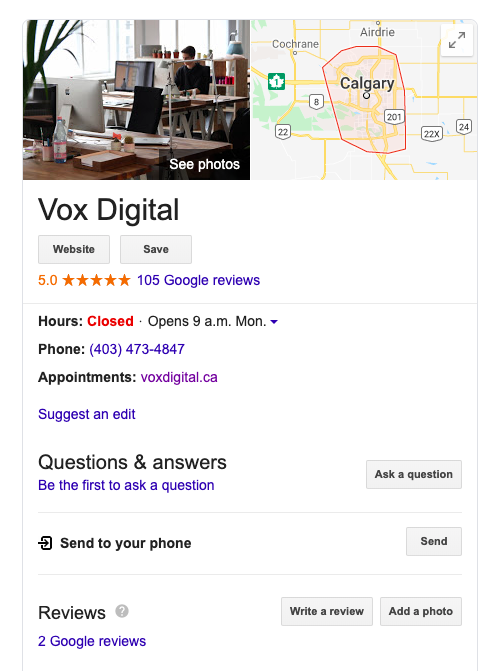 Reviews and Reputation Management:
Online reviews will make or break your business. According to a BrightLocal Survey 86% of consumers read reviews for local businesses (including 95% of people aged 18-34) Your company should be asking your customers to give reviews. The more 5 star reviews your company has the better. This also has an impact on your local rankings. You should also be responding to all of your reviews as soon as possible, even the positive ones.
Citations and Directory Listings
A citation refers to any mention of your company online. This is another aspect Google's algorithm takes into account when determining the authority of a website. These citations usually look like this:
"Business Name, Address, Phone Number"
"Business Name, Website, Phone Number"
You get the point! – Similar to backlinks, the more citations you have from high-quality authoritative websites the better! All of your citations should be written exactly the same across websites.
*You would think it's not a big deal if maybe in one citation you have your phone number as (403) 123-4567 and on another website 403-123-4567 but you would be surprised. Consistency is key when it comes to this stuff.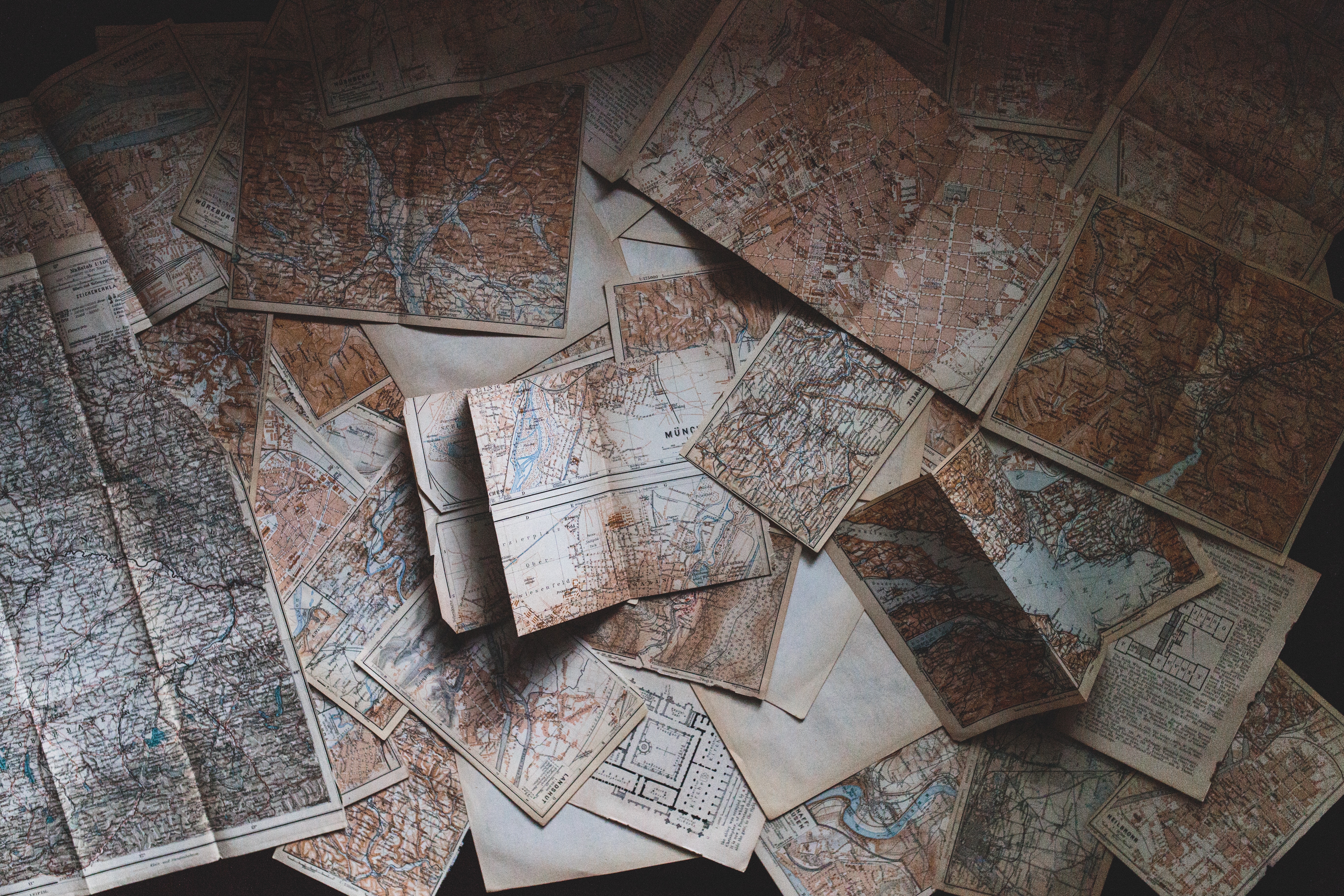 Looking for more? Here's a 25-page pdf outlining consumers' local search behavior from Google themselves!
> How Advertisers Can Extend Their Relevance With Search
If you're looking for some help with Local SEO for your next project, take a look at our search engine optimization services and give us a shout here!
---