Best Marketing Campaigns
Marketing is a science that has been around since the beginning of commerce. It's all about giving your target market what they want and communicating with them in a way that's interesting to them and evokes emotion. However, it takes more than this to create a successful marketing campaign. There are definitely some campaigns out there that pushed the envelope and achieved legendary status for the company in their industry! We've put together a list of campaigns that we think change marketing forever. Each campaign was chosen based on how effective it was at promoting its product, brand, or service, as well as its effect on the company or social culture itself. This list includes both past and present companies, spanning decades of excellent advertising strategies.
Apple | Think Different
Apple's Think Different advertising campaign ran from 1997 to 2002 and arguably saved Apple Computer Inc. Many believe this campaign was a direct jab at IBM, a company in competition with Apple that was running a similar campaign with the slogan "Think". The main people behind the ad were Rob Siltanen, and Lee Clow, the creative director and CEO and Chief Creative Officer respectively at TBWA\Chiat\Day, a marketing agency located in Los Angeles, California which had just been named Agency of the Year.
When Steve Jobs approached TBWA\Chiat\Day, the company was "hemorrhaging" money and the company was in worse shape than he had imagined.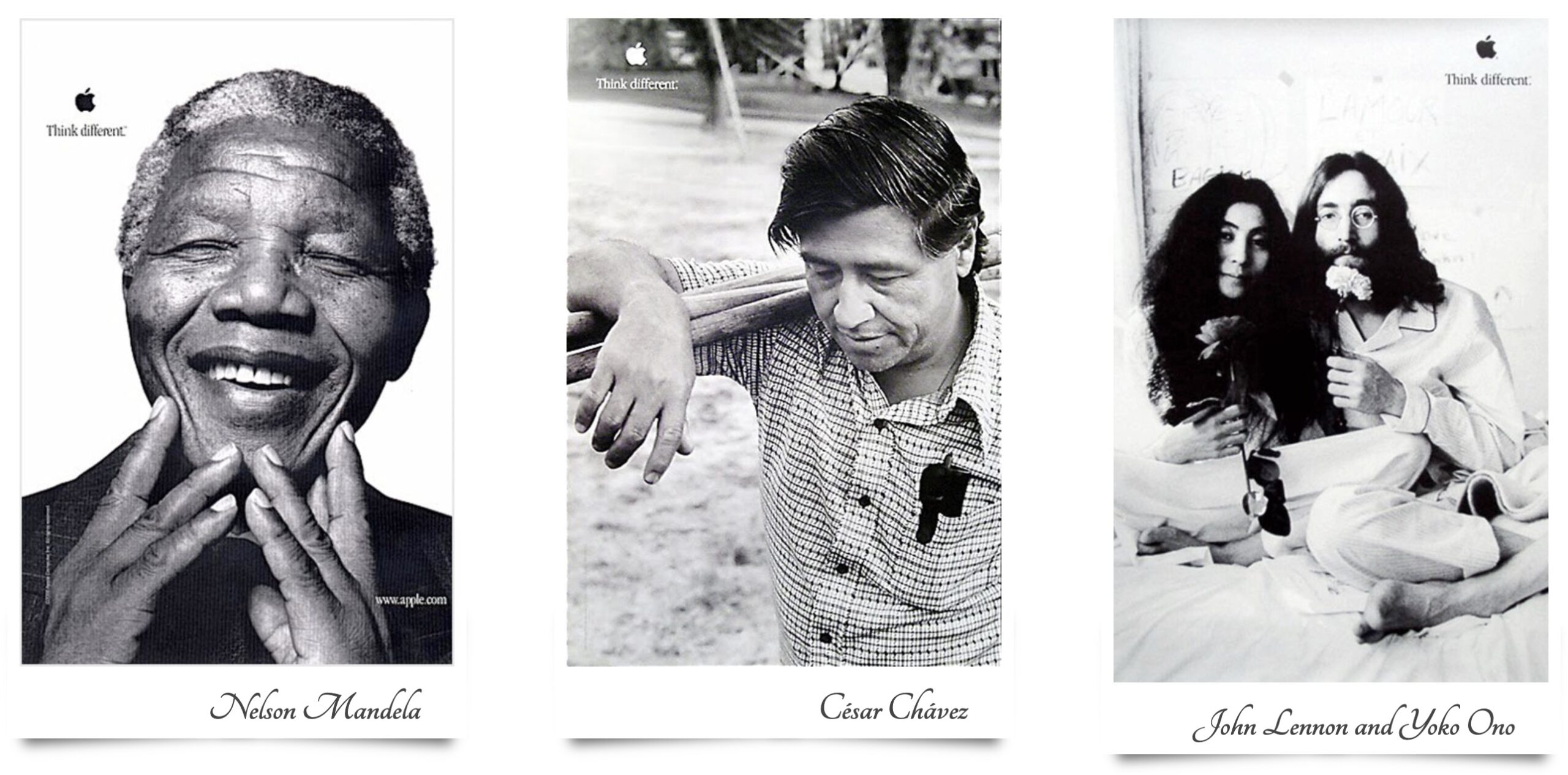 There were two versions of the voice-over for the television ad that were created during the creation of the campaign. One was narrated by Steve Jobs and one by Richard Dreyfuss. Lee Clow at TBWA\Chiat\Day argued that it would be "really powerful" for Jobs to narrate the television ad, as a symbol of his return to the company and of reclaiming Apple's brand. On the morning of the first air date, Jobs decided to go with the Richard Dreyfuss version, stating that it was about Apple, and not about himself.
The campaign was so successful it won a Primetime Creative Arts Emmy Award for Outstanding Commercial in 1998 and a 2000 Grand Effie Award for the most effective campaign in America. As of 2021, "Think different" is still printed on the back of the box of the iMac. 🍎
Nike | Just Do It
"Just Do It" is a legendary slogan and core brand component of the entire Nike image. The campaign was originally launched in 1988, and Nike's goal was to appeal to all Americans regardless of athletic ability, weight, gender, race, etc. It was extremely successful and is one of the longest-running marketing campaigns of all time. Nike contracted a plethora of notable celebrities and athletes in order to attract customers and promote the image of Nike as being reliable to not only everyday customers but professional athletes also.
Athletes such as Michael Jordan, Kobe Bryant, Bo Jackson, Ronaldinho, Wayne Rooney, Roger Federer, and Rafael Nadal were used in their advertisements.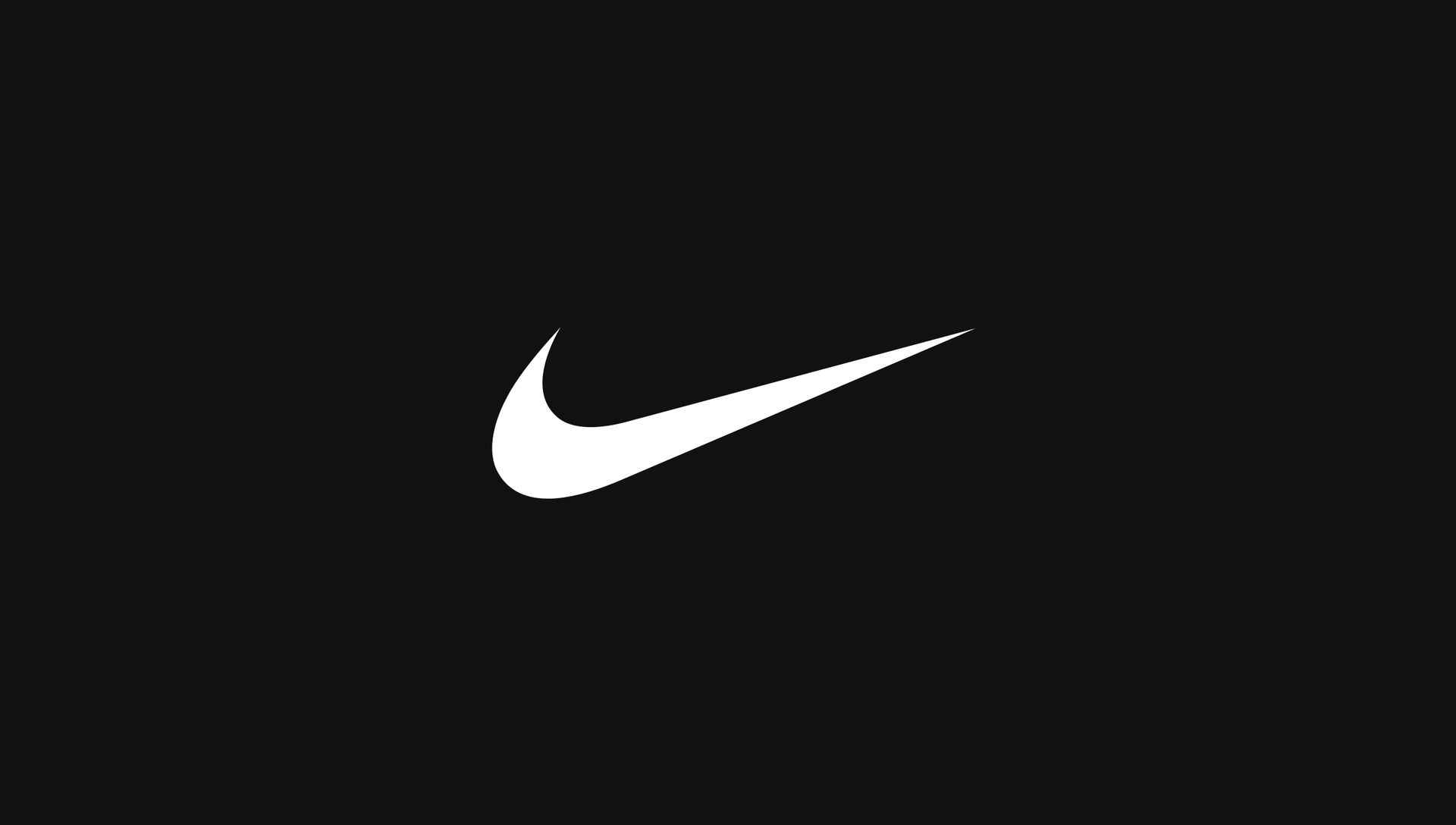 Coca-Cola | New Coke
New coke was a marketing campaign employed on April 23, 1985, by The Coca-Cola Company to reformulate the recipe of their flagship soft drink, Coca-Cola. The campaign resulted in a significant sales decline and an eventual change back to the original formula of the drink, "Coke Classic" that we all know today.
Okay, so I know this is considered to be one of the biggest marketing failures of all time, but hear me out on this one. Some people (including myself) think the campaign was done on purpose to introduce an entirely new product that consumers hate, create mass outrage for calls to bring back the old product resulting in a cult following, and then bring back the old product and profit. 🤑
The campaign included a blind taste-test that showed most preferred the original formula, but then later it was revealed that they were actually testing "Coke Classic". The market did not believe New Coke's competition with Pepsi to be fair, thus resulting in poor sales after the initial enthusiasm for the drink.
Redbull Stratos has to be one of the most ambitious and dangerous marketing campaigns in history. On October 14, 2012, Felix Baumgartner flew approximately 39km into the stratosphere over New Mexico, United States, in a helium balloon engineered and developed by RedBull before free falling in a specialized high-pressure suit and then parachuting safely to Earth.
The estimated total cost of the entire campaign was $30 million USD, although there has never been an official confirmation from Redbull on the price. Redbull set out to achieve something extraordinary for the human race, all while branding the entire thing with their famous bull logo. The marketing stunt was extremely successful being watched by over 9.5 million viewers live on YoutTube and resulting in an increased $500 million USD in increased revenue for the company.
Reebok | Terry Tate Office Linebacker
The Terry Tate Office Linebacker ad was recently voted as one of the top advertisements and marketing campaigns for its time period. The commercial features American football player Terry Tate tackling office employees who are not doing what they should be doing at their job (e.g., a coworker playing fantasy football instead of working). This commercial is often considered Reebok's most iconic advertisement ever made, and perhaps one of the most memorable commercials in sports history.
Old Spice | The Man Your Man Could Smell Like
The classic old spice commercial, officially named "Smell Like a Man, Man" is a TV advertising campaign created for Old Spice by Wieden+Kennedy, a marketing firm based in Portland, Oregon. The marketing campaign had huge viral success online through YouTube and Facebook sharing gaining hundreds of millions of unique views.
Dollar Shave Club | Our Blades Are F***ing Great
This next campaign is one of the greatest viral YouTube advertisements of all time. "Our Blades Are F***ing Great" is a marketing campaign created by Dollar Shave Club. They uploaded the video titled "Our Blades Are F***ing Great" on March 6, 2012, and the video was such a success it lead to over 12,000 orders in just two days! As of April 9, 2022, the video has over 27,000,000 views! The video won multiple awards including the "Best Out-of-Nowhere Video Campaign" at the 2012 AdAge Viral Video Awards, the 2013 Webby Award in the Fashion & Beauty category, scored the "People's Choice Webby Award" in the Consumer Packaged Goods category.
The video features a man speaking in front of the camera, while interesting things happen in the background, and within the scenes. Viewers were also most likely intrigued by the blatant rawness of the commercial, with swearing being used to emphasize the "greatness" of the blades. This is a true timeless ad and one that represents a male internet audience perfectly.
Wazzup | Anheuser-Busch
Year in Search | Google
Mac vs PC | Apple
Another slam dunk from Apples marketing team Chiat Day TBWA\Media Arts Lab. The "Get a Mac" campaign ran from 2006-to 2009 and featured a man dressed in casual clothes that introduces himself as a Mac computer ("Hello, I'm a Mac."), while a man in a suit-and-tie introduces himself as a Microsoft Windows computer ("And I'm a PC.").
The entire goal of this marketing campaign was to associate PC users as unpopular nerds while representing Apple Mac users as young, attractive, creative, fun and lucky!
---